The April 2022 issue of Tabletalk will feature articles on the theme of world missions and Reformed theology. In our day, the concept of world missions is the subject of much debate. Sometimes the work of missions is construed far too broadly, considering any good work done by Christians under the umbrella of missions. At other times, the work of missions is viewed far too narrowly, neglecting the importance of long-term discipleship in the New Testament. Moreover, the wider church often underestimates the power of the gospel, focusing on programs or cultural accommodation in ways that actually obscure Christ's work. Thankfully, the Reformed theological tradition is full of resources that can help solve these problems and many others. However, caricatures of Reformed theology by non-Reformed Christians and an inadequate grasp of our theology, history, and practice even by those who profess to be Reformed often prevent us from making full use of these tools. This issue of Tabletalk will seek to help believers and their churches more faithfully engage in world missions by providing the biblical framework for missions, looking at the history of world missions in the Reformed tradition, and exploring both the theological underpinnings and practical outworking of world missions done in a manner that is faithful to Scripture.
Contributors include Craig Sheppard, Daniel R. Hyde, Michael A.G. Haykin, Sebastian Heck, Eric B. Watkins, Dustin W. Benge, Christina R. Fox, William VanDoodewaard, Barry J. York, Kevin D. Gardner, Dale Van Dyke, Aaron L. Garriott, Robert Ingram, and Kim Riddlebarger.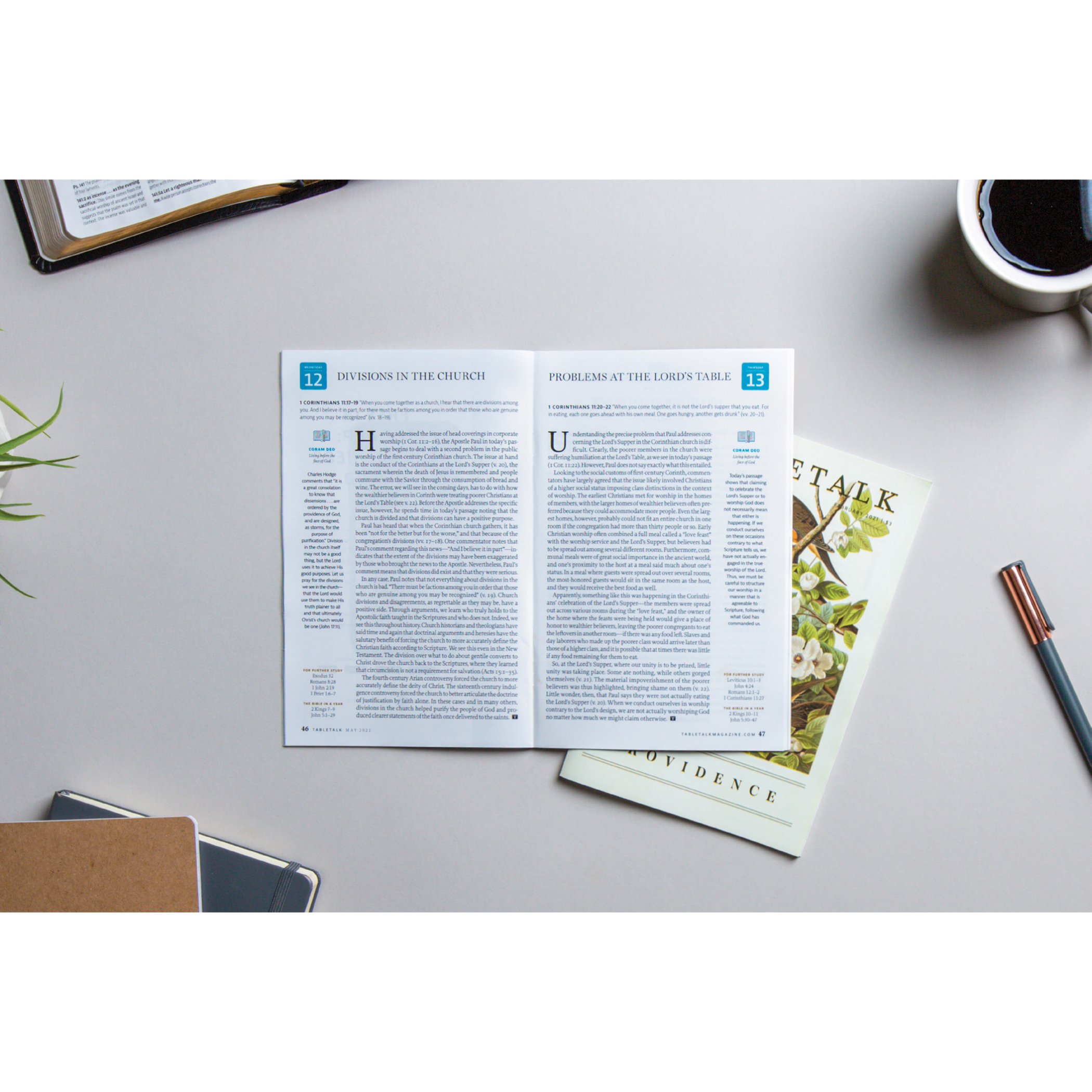 Daily Discipleship for Growing Christians
Tabletalk is Ligonier's discipleship and Bible study magazine. Each month's issue contains daily Bible studies to help readers grow as students of Scripture who can apply it faithfully. Thought-provoking articles from gifted pastors and Bible teachers address biblical, theological, and practical themes to help Christians live biblically informed lives. Try the risk-free trial or subscribe today.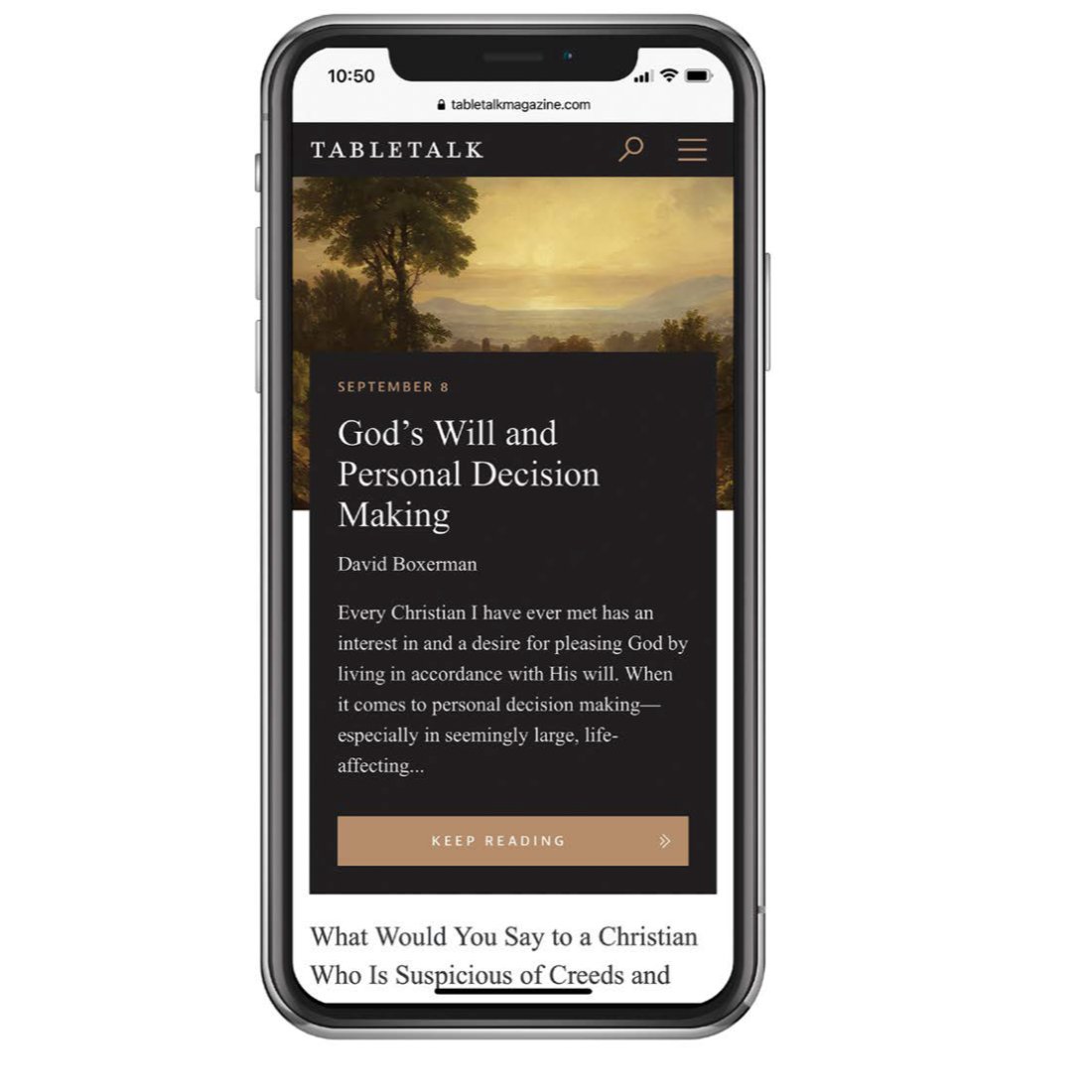 Unlock a Bible Study Library
Subscribers to Tabletalk magazine also gain complete access to TabletalkMagazine.com. This platform provides the same biblical, reliable, and readable teaching from each printed issue, plus a wealth of online-exclusive content. Throughout the week, we publish new articles on a broad range of timely issues and timeless Christian truths. Our deep archive also lets you browse years of back issues so you can delve even deeper in your study of Scripture.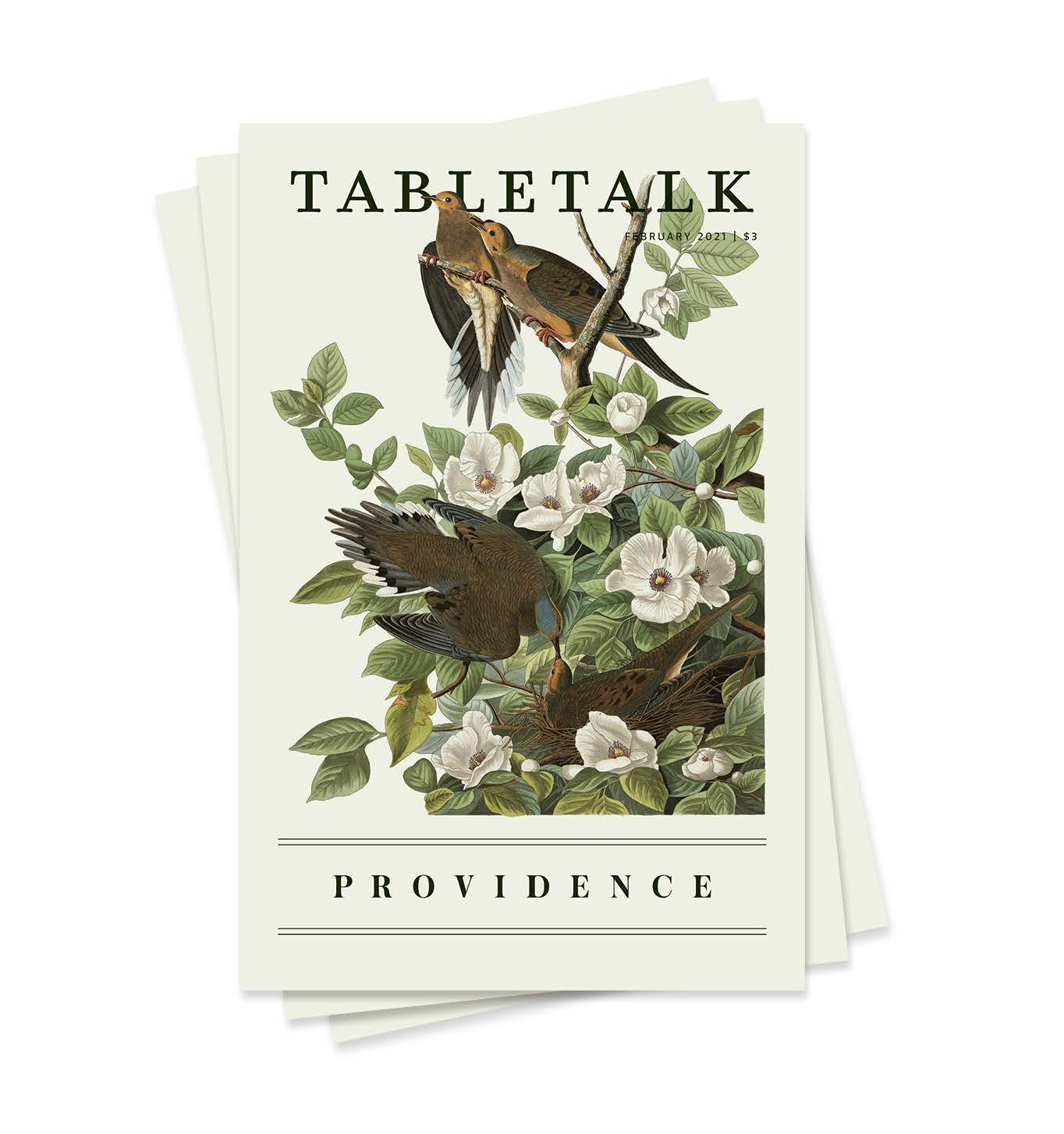 Order in Bulk for Your Church
You can get Tabletalk for only $1 per issue when you request five or more copies each month. This special bulk discount is an easy and affordable way to supply your church resource table with trustworthy teaching, bolster your family's Bible study, or give your friends a resource to help them grow in their Christian faith.
High Resolution images available for download
Publisher
Ligonier Ministries
Publication Date
04/01/2022
Publisher
Ligonier Ministries
Publication Date
04/01/2022