Children's Book Collection
$113.00
$84.75
These delightfully illustrated children's books are purposefully created to make deep biblical truths clear and understandable to students of all ages. Adults and children alike have found these books helpful for understanding the fall of man, the imputation of Christ's righteousness, the atonement, Christian humility, and many other topics.
This set includes The Knight's Map, The Donkey Who Carried a King, The Priest with Dirty Clothes, The Lightlings, Sammy and His Shepherd, and The Prince's Poison Cup.
No substitutions or variations in book sets are allowed.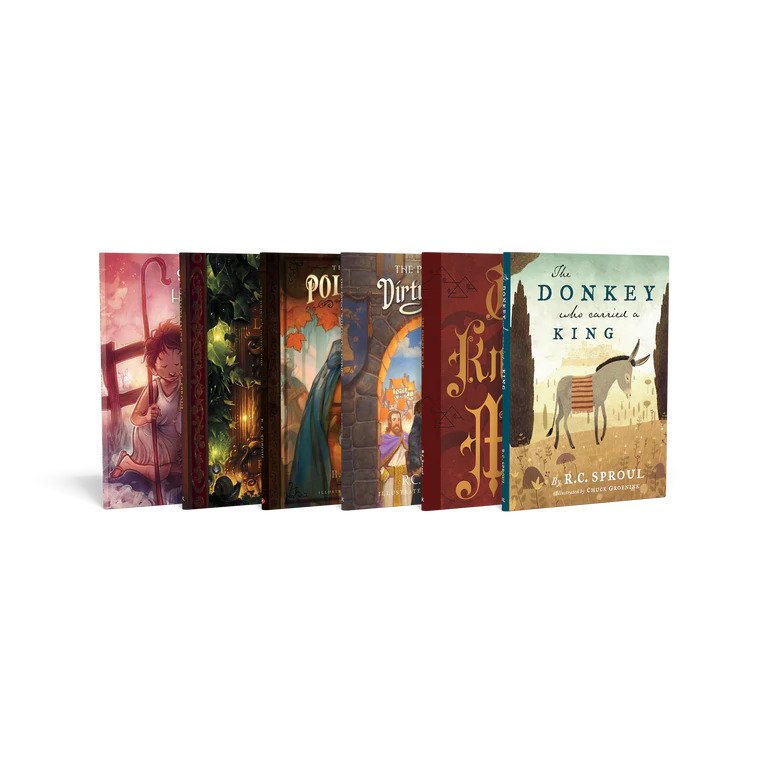 Featured Collection
Children's Books from Ligonier
Whether you need a new story to read to your children or you're searching for gifts to give the whole family, share timeless truths with children's books by Dr. R.C. Sproul and other gifted authors.
High Resolution images available for download
Publisher
Ligonier Ministries
Publication Date
05/05/2016
Topic
Publisher
Ligonier Ministries
Publication Date
05/05/2016
Topic