Church and State — Study Guide
$3.75
PDF License (Download)
Church and State — Study Guide
Save 40% off retail when you purchase 10 or more PDF licenses. Save 60% off retail when you purchase 25 or more PDF licenses.
In this series, Dr. R.C. Sproul addresses the role of the church in government and the role of government in the church. He explains that government has been established by God to enforce order and stability in our land, and he shows how Jesus own teaching stresses the proper role of government. Also, in identifying the proper relationship between the church and state, Dr. Sproul examines the issue of civil disobedience.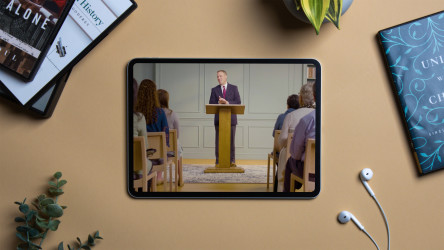 Order the Resource
Begin your study by ordering the teaching series. Available in multiple formats, these messages lay the foundation for the study guide and help you get the most out of your learning.
High Resolution images available for download
Publisher
Ligonier Ministries
Format
PDF License (Download)
Publication Date
10/30/2018
Topic
Publisher
Ligonier Ministries
Format
PDF License (Download)
Publication Date
10/30/2018
Topic