Paperback
Faith Alone
The Evangelical Doctrine of Justification
Did you know that when you order from Ligonier, you receive 20% off the retail price for this resource? Save 25% off retail when you purchase 5 or more copies. Save 30% off retail when you purchase 10 or more copies.
What must you do to be right with God? The Reformers broke with the Roman Catholic Church when they insisted people are justified by faith alone. But today many Protestants fail to grasp that keystone of faith. In Faith Alone, a Gold Medallion finalist, Dr. R.C. Sproul explains why Protestantism and Roman Catholicism split over justification in the first place and why that division remains an uncrossed chasm. Protestants must understand the biblical, Reformation view of the doctrine of justification to grasp the power of the gospel and proclaim it far and wide today. This redesigned edition of a classic offers a new generation of Christians a clear explanation of the vital doctrine of salvation.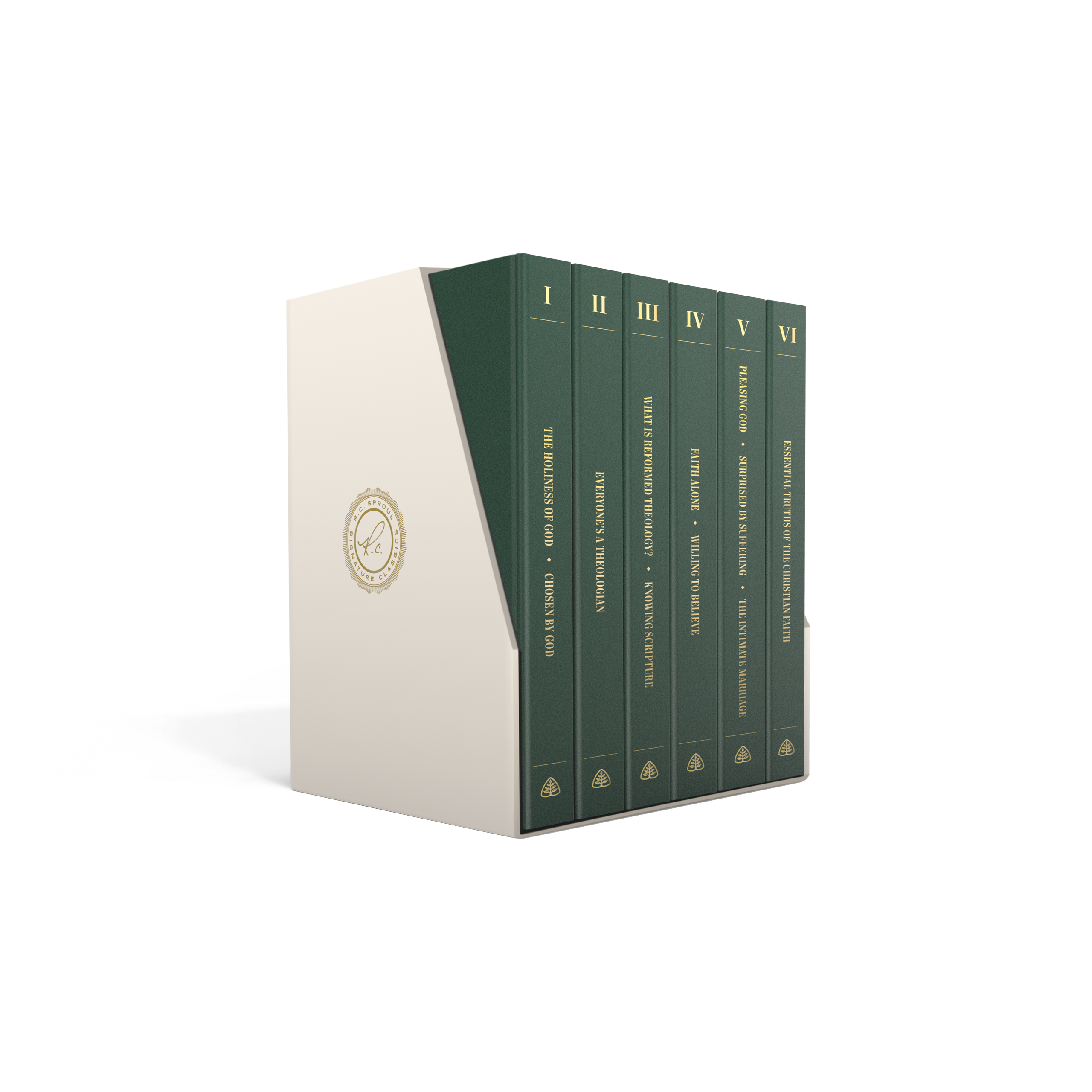 Complete Your Collection
The R.C. Sproul Signature Classics
For the first time, eleven of Dr. Sproul's most influential books have been compiled in a beautifully crafted six-volume collection. Featuring significant titles on the character of God, the gospel of Jesus Christ, and the nature of the Christian life, The R.C. Sproul Signature Classics make an attractive addition to a personal library or an ideal gift for students of Reformed theology.
High Resolution images available for download
Publisher
Baker Publishing Group
Topic
Publisher
Baker Publishing Group
Topic