The February 2021 issue of Tabletalk will feature an overview of the doctrine of the providence of God. In generations past, Christians had a good understanding of the providence of God, referring regularly to the Lord's overarching control of all things and wise governance of whatsoever comes to pass. Since the Enlightenment, however, there has been a steady decline in believers' awareness of the providence of God. Confusion regarding how the Lord works out His plan in history has led many people to embrace a kind of fatalism, believing that God's sovereign providence means their actions and decisions have no value. Others have embraced the opposite extreme, believing that the success of God's plan depends on their efforts, resulting in much anxiety and a loss of trust in the Lord. Frequently, even Christians live as practical atheists, not considering that the Lord is involved in every detail of our lives. Lacking a good understanding of God's providence, many believers have an incomplete or inaccurate view of God's relationship to sin and evil, believing Him to be a passive observer of wickedness or the author of sin. This issue of Tabletalk will seek to help Christians develop a better biblical and theological understanding of the providence of God, showing how this doctrine applies practically and offers us assurance in every aspect of life.
Contributors include Robert Rothwell, John W. Tweeddale, Joel R. Beeke, Mark G. Johnston, Iver Martin, Caleb Cangelosi, J.D. Bridges, Donny Friederichsen, William C. Godfrey, Eric Kamoga, and Robert VanDoodewaard.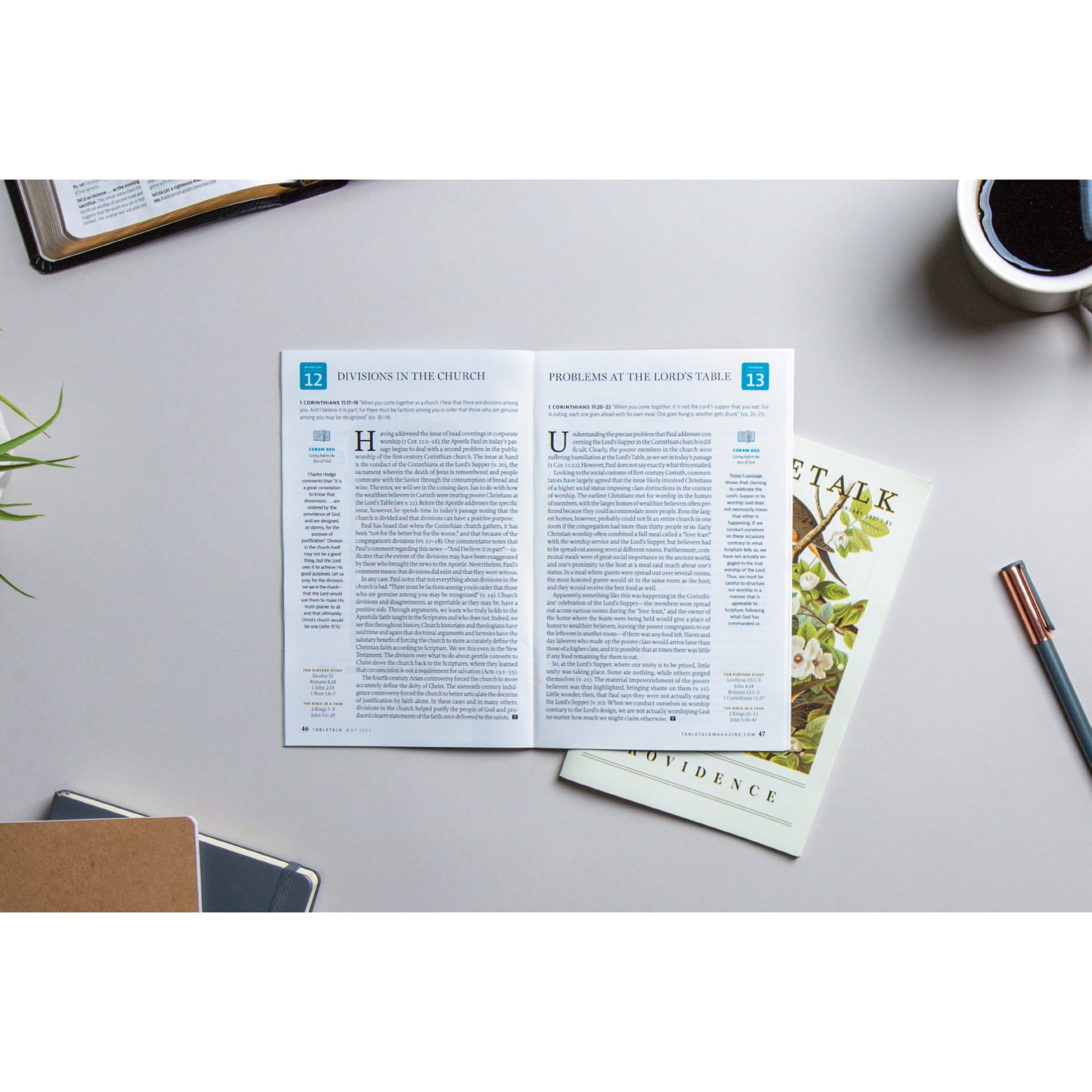 Daily Discipleship for Growing Christians
Tabletalk is Ligonier's discipleship and Bible study magazine. Each month's issue contains daily Bible studies to help readers grow as students of Scripture who can apply it faithfully. Thought-provoking articles from gifted pastors and Bible teachers address biblical, theological, and practical themes to help Christians live biblically informed lives. Try the risk-free trial or subscribe today.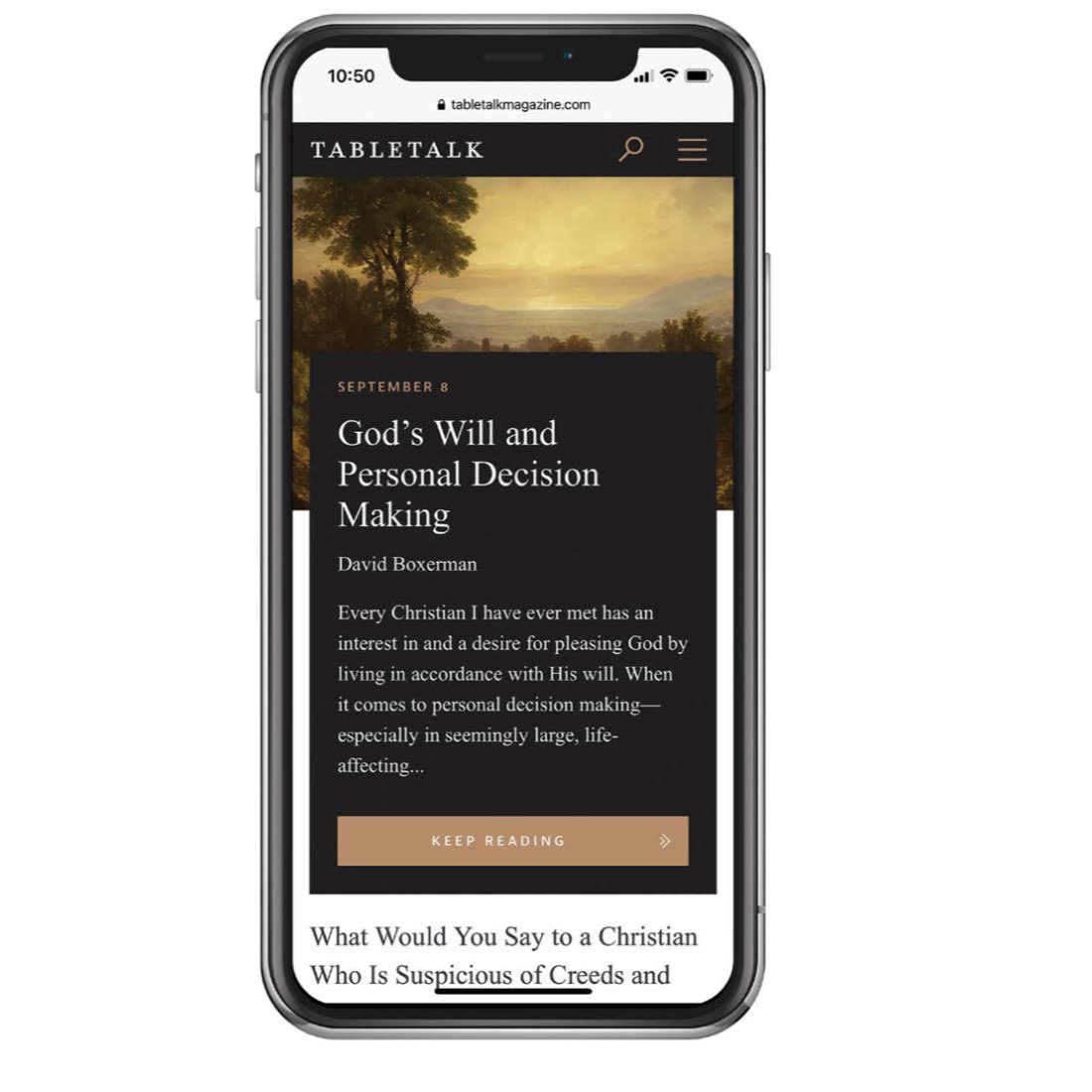 Unlock a Bible Study Library
Subscribers to Tabletalk magazine also gain complete access to TabletalkMagazine.com. This platform provides the same biblical, reliable, and readable teaching from each printed issue, plus a wealth of online-exclusive content. Throughout the week, we publish new articles on a broad range of timely issues and timeless Christian truths. Our deep archive also lets you browse years of back issues so you can delve even deeper in your study of Scripture.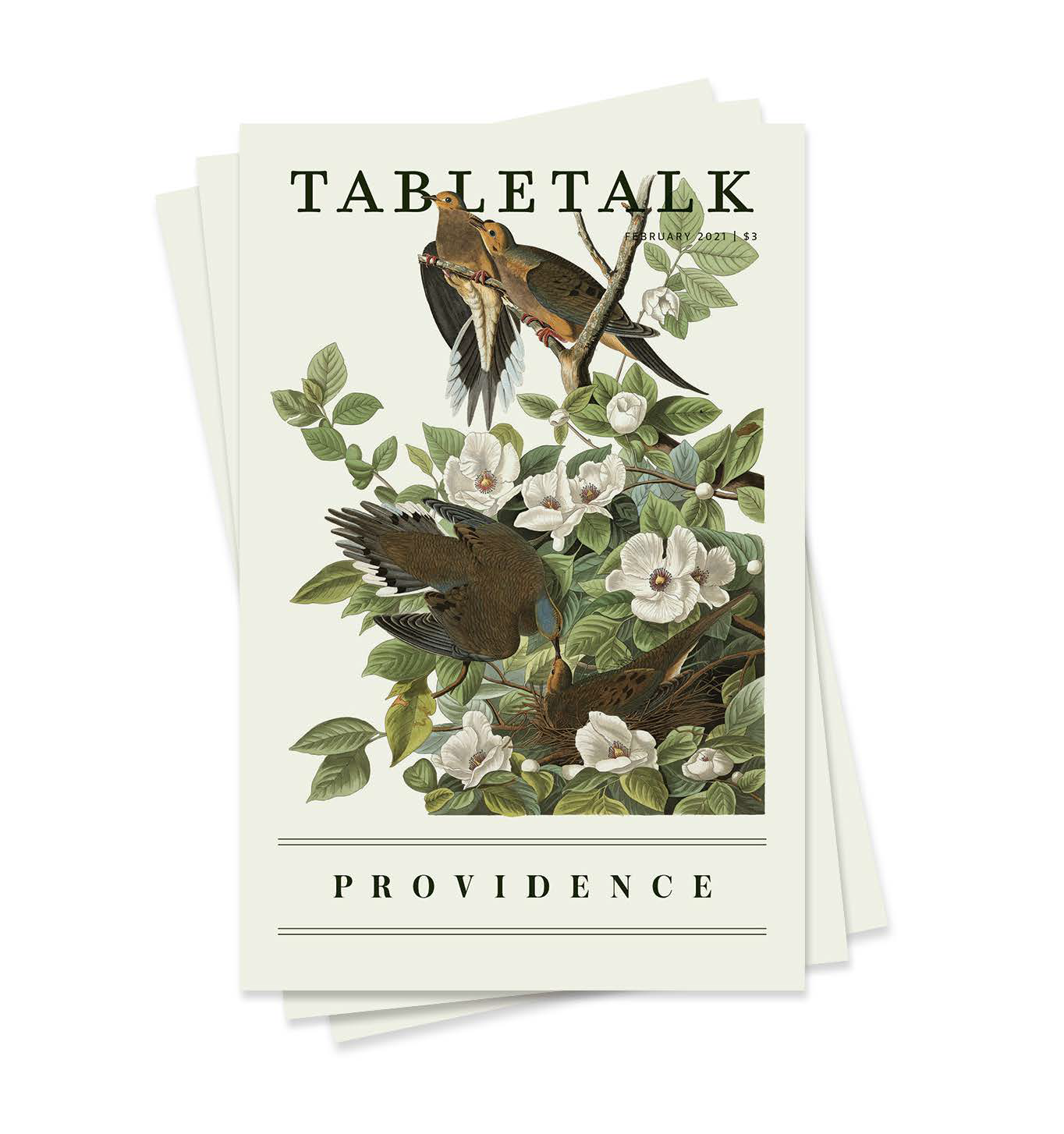 Order in Bulk for Your Church
You can get Tabletalk for only $1 per issue when you request five or more copies each month. This special bulk discount is an easy and affordable way to supply your church resource table with trustworthy teaching, bolster your family's Bible study, or give your friends a resource to help them grow in their Christian faith.
High Resolution images available for download
Publisher
Ligonier Ministries
Publication Date
02/01/2021
Publisher
Ligonier Ministries
Publication Date
02/01/2021