God's Law and the Christian — Study Guide
$3.75
PDF License (Download)
God's Law and the Christian — Study Guide
Save 40% off retail when you purchase 10 or more PDF licenses. Save 60% off retail when you purchase 25 or more PDF licenses.
The place of the old covenant law in the lives of Christians has been a bone of contention since the first century. The tendency has always been toward one of two extreme errors: either antinomianism or legalism. In this series, R.C. Sproul provides a balanced look at the place of the law in the new covenant and illustrates it through an analysis of each of the Ten Commandments.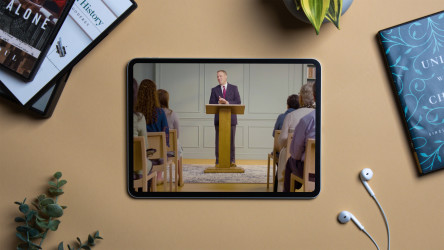 Order the Resource
Begin your study by ordering the teaching series. Available in multiple formats, these messages lay the foundation for the study guide and help you get the most out of your learning.
High Resolution images available for download
Publisher
Ligonier Ministries
Format
PDF License (Download)
Publication Date
06/01/1983
Topic
Publisher
Ligonier Ministries
Format
PDF License (Download)
Publication Date
06/01/1983
Topic