Hardcover
Good News
The Gospel of Jesus Christ
Did you know that when you order from Ligonier, you receive 20% off the retail price for this resource? Save 25% off retail when you purchase 2 or more copies. Save 35% off retail when you purchase 10 or more copies.
Everything the Bible has to say about the gospel is simply an exposition of its central message: Jesus Christ lived and died to save sinners. The gospel is about Him, and it answers Jesus' key question: "Who do you say that I am?" It is good news.
In Good News: The Gospel of Jesus Christ, Dr. John MacArthur examines the Bible's revelation of Christ and encourages Christians with the vast implications of all that Christ accomplished for them. This is a book to rekindle love and awe for the Savior.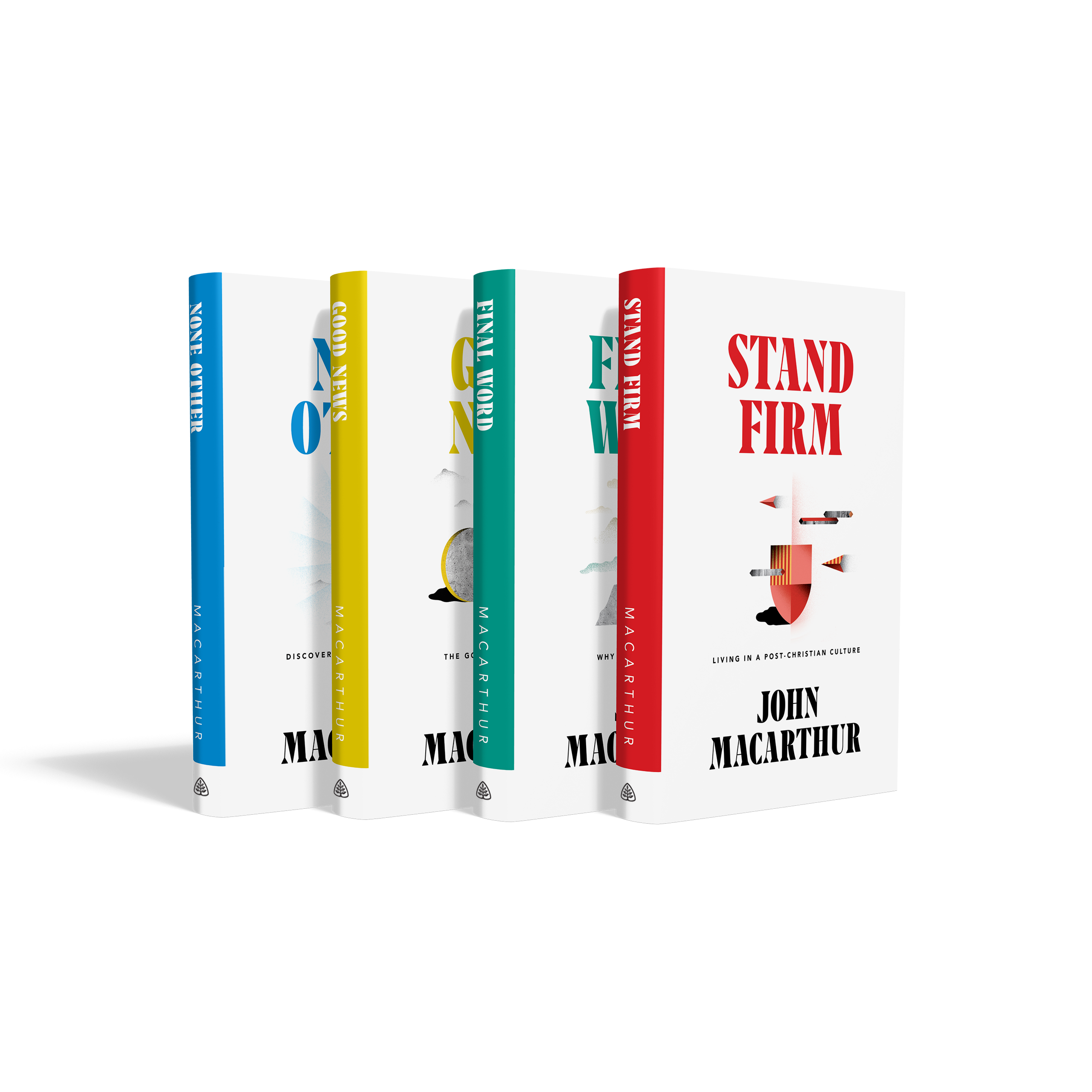 Featured Series
John MacArthur Book Series
This series of books by Dr. John MacArthur defends the Bible's trustworthiness and displays Scripture's teaching about God, the gospel, and the Christian life. These titles are written to bolster your confidence in God's authoritative Word and equip you to study its unchanging message in an ever-changing world.
High Resolution images available for download
Publisher
Ligonier Ministries
Publication Date
01/16/2018
Topic
Publisher
Ligonier Ministries
Publication Date
01/16/2018
Topic