Paperback
Pleasing God
Discovering the Meaning and Importance of Sanctification
Did you know that when you order from Ligonier, you receive 20% off the retail price for this resource? Save 25% off retail when you purchase 5 or more copies. Save 30% off retail when you purchase 10 or more copies.
Sanctification is not an everyday word. It's an idea that has little value in our me-focused, instant-gratification world. Regardless of trends, culture, or opinion, being sanctified--being set apart from the world--remains a vital part of our journey with Christ.
What does this process look like? How do we begin? Is it even possible to live a life pleasing to God? Dr. R.C. Sproul believes it is not only possible, it is our calling. Pleasing God delivers an in-depth look at God's plan and pathway for spiritual maturity. Clearing away the confusion of religion and dogma, Dr. Sproul reveals how every believer can experience authentic, lasting life change through a relationship with God. Rich in biblical insights, Pleasing God offers a practical guide for anyone longing to live a life that honors the Savior.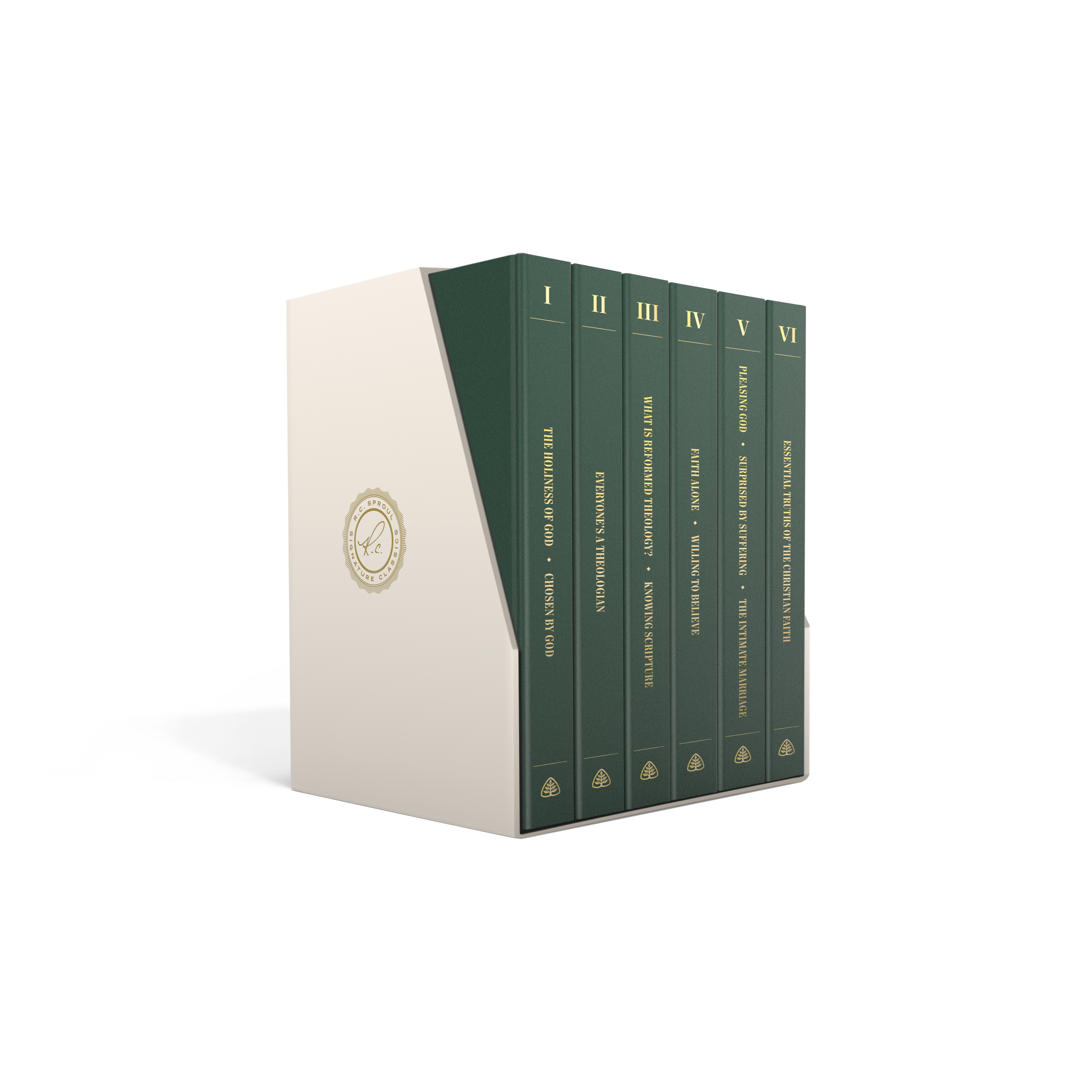 Complete Your Collection
The R.C. Sproul Signature Classics
For the first time, eleven of Dr. Sproul's most influential books have been compiled in a beautifully crafted six-volume collection. Featuring significant titles on the character of God, the gospel of Jesus Christ, and the nature of the Christian life, The R.C. Sproul Signature Classics make an attractive addition to a personal library or an ideal gift for students of Reformed theology.
High Resolution images available for download
Publication Date
09/01/2012
Topic
Publication Date
09/01/2012
Topic