PDF License (Download)
Romans 8 — Study Guide
No Condemnation
Save 40% off retail when you purchase 10 or more PDF licenses. Save 60% off retail when you purchase 25 or more PDF licenses.
Opening with the bold declaration that there is no condemnation for those who are in Christ Jesus, Romans 8 is a source of great comfort for every Christian. From beginning to end, it reminds us that nothing can separate the children of God from His love. In this twelve-part teaching series, Dr. Derek W.H. Thomas exegetes this stunning passage of Scripture verse by verse and explains why he considers it to be the greatest chapter in the entire Bible.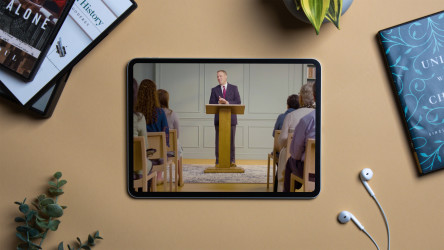 Order the Resource
Begin your study by ordering the teaching series. Available in multiple formats, these messages lay the foundation for the study guide and help you get the most out of your learning.
High Resolution images available for download
Publisher
Ligonier Ministries
Format
PDF License (Download)
Publication Date
03/07/2019
Topic
Publisher
Ligonier Ministries
Format
PDF License (Download)
Publication Date
03/07/2019
Topic