The Barber Who Wanted to Pray
$11.00
$8.80
Hardcover – Spanish
The Barber Who Wanted to Pray
Esta historia llena de imaginación basada en una historia real, comienza una tarde con don Carlos guiando a su familia en un devocional familiar. Cuando su hija le pregunta cómo debería orar, don Carlos comparte una historia con 500 años de antigüedad ―una historia sobre un barbero y su famoso cliente.
El maestro Pedro es un barbero conocido por todos en su pueblo. Un día, cuando Martín Lutero el reformador entra a su barbería, el barbero se arma de valor para preguntarle al monje cómo orar. El Dr. Lutero le responde con una carta escrita para el barbero (una carta que todos conocemos como el libro Método sencillo de oración). La vida del barbero es transformada al encontrarse con un modelo para la oración utilizando el Padre nuestro, los Diez Mandamientos y el Credo de los Apóstoles.
Esta historia bellamente ilustrada cautivará a los niños y les ayudará a aprender a orar de acuerdo a la Biblia. El don único del Dr. Sproul para explicar verdades complejas hará de este libro un tesoro al cual volver vez tras vez. ¡Será un verdadero deleite para los niños y sus padres!
This imaginative tale from Dr. R.C. Sproul, based on a true story, begins one evening with Mr. McFarland leading family devotions. When his daughter asks him how she should pray, Mr. McFarland shares a 500-year-old story about a barber and his famous customer.
Master Peter is a barber well-known to all in his village. One day, when Martin Luther the Reformer walks into his shop, the barber musters up the courage to ask the outlawed monk how to pray. Luther responds by writing a letter to the barber. The barber's life and many others' are changed as they encounter a model for prayer by using the Lord's Prayer, the Ten Commandments, and the Apostles' Creed.
Dr. Sproul's beautifully illustrated story will delight children and help them learn to pray according to the Bible. The full text of the Lord's Prayer, the Ten Commandments, and the Apostles' Creed will make this a treasured book to be returned to time after time.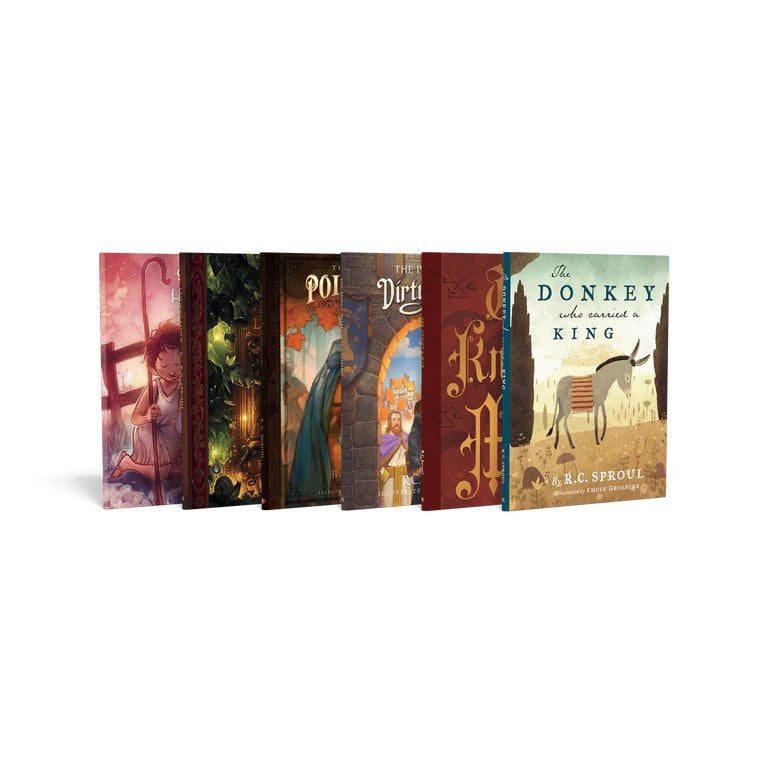 Featured Collection
Children's Books from Ligonier
Whether you need a new story to read to your children or you're searching for gifts to give the whole family, share timeless truths with children's books by Dr. R.C. Sproul and other gifted authors.
High Resolution images available for download
Publication Date
10/01/2022
Topic
Publication Date
10/01/2022
Topic