The Book of Job — Study Guide
$15.00
$12.00
Paperback
The Book of Job — Study Guide
Did you know that when you order from Ligonier, you receive 20% off the retail price for this resource? Save 30% off retail when you purchase 5 or more copies. Save 40% off retail when you purchase 10 or more copies.
Why does God permit suffering? It's a question all of us have asked, and the book of Job points us toward the answer. Job's questions are our questions, and we can identify with his frustration, disappointment, and confusion in the midst of trials. In this series, Dr. Derek W.H. Thomas walks us through the book of Job and considers what the Bible says about our darkest moments. He addresses the difficult question of the relationship between God's sovereignty and the existence of evil, sin, and suffering. In the end, as Dr. Thomas shows, it's in our trials that we learn to trust God and say with Job, "Blessed be the name of the Lord."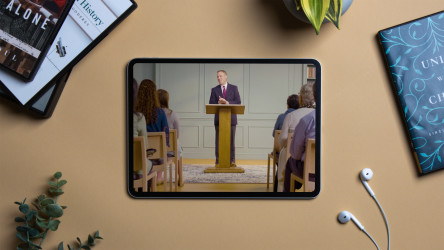 Order the Resource
Begin your study by ordering the teaching series. Available in multiple formats, these messages lay the foundation for the study guide and help you get the most out of your learning.
High Resolution images available for download
Trailer
Watch the First Message Free
Publisher
Ligonier Ministries
Publication Date
05/16/2017
Publisher
Ligonier Ministries
Publication Date
05/16/2017