The Gospel Focus of Charles Spurgeon
$16.00
$12.80
Paperback
The Gospel Focus of Charles Spurgeon
$16.00
$12.80
Available starting 1/23/2024
People sometimes assume that Reformed theology, with its emphasis on salvation as a sovereign work of God, saps a Christian's zeal for evangelism. But this was certainly not the case for Charles Spurgeon, the great Baptist preacher of nineteenth-century London. Spurgeon proclaimed Reformed theology with great precision—and always with a plea for sinners to come to Christ in faith. In short, he taught the truth of the gospel and trusted it as God's power to save.
In The Gospel Focus of Charles Spurgeon, Dr. Steven Lawson traces the emphases of Spurgeon's long and fruitful ministry. The "Prince of Preachers" clung to the gospel tenaciously and heralded it constantly, even amid controversy and personal suffering. This book is a passionate call for Christians to follow Spurgeon in loving the gospel by both studying it and proclaiming it.
This book is part of the Long Line of Godly Men Profile Series, edited by Dr. Steven Lawson.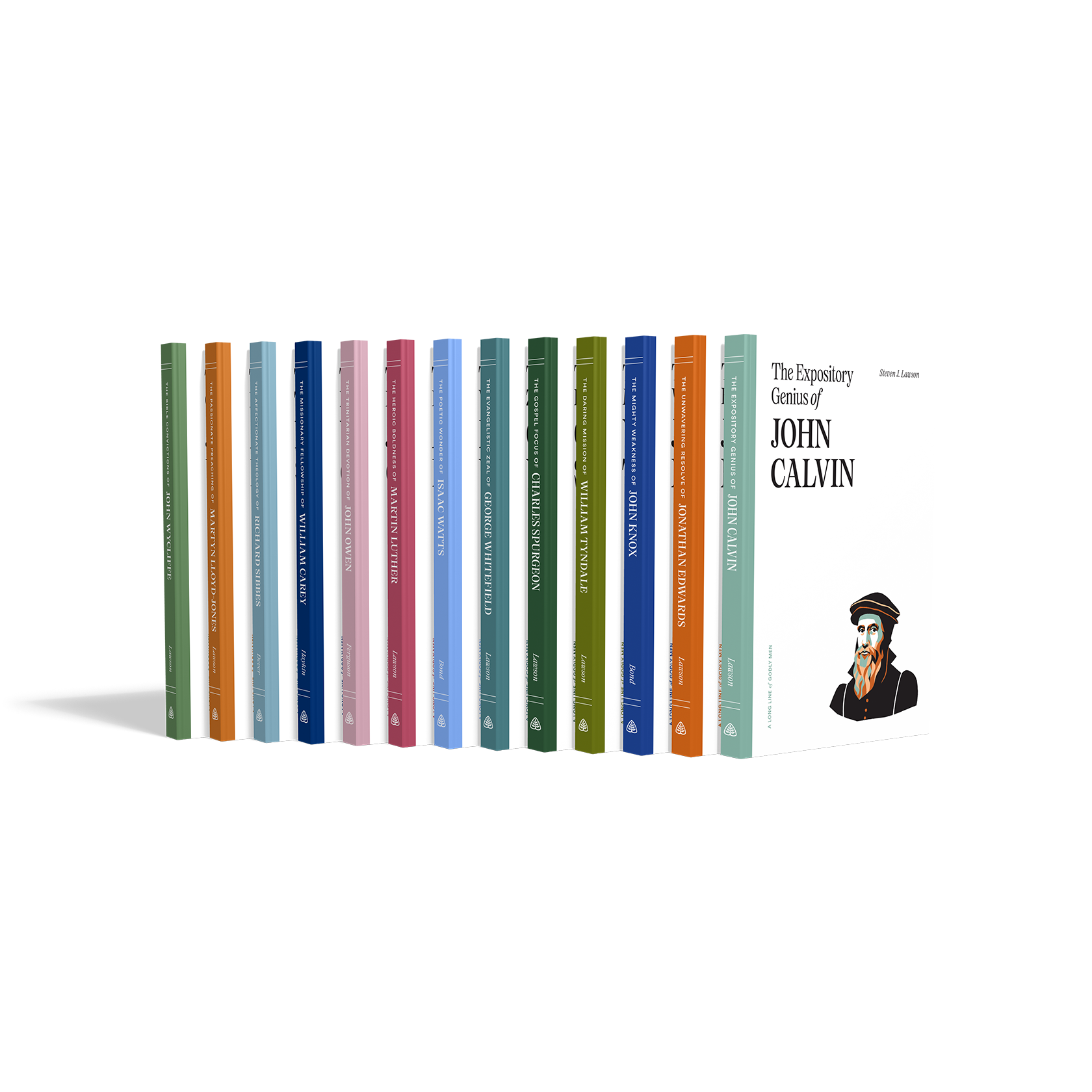 Featured Series
A Long Line of Godly Men Profile Series
From Spurgeon to Luther, certain lives throughout church history are remembered as special testaments of God's faithfulness. With Dr. Steven J. Lawson as the series editor, the Long Line of Godly Men Profile Series offers readers an opportunity to learn from these exemplary lives.
High Resolution images available for download
Publisher
Ligonier Ministries
Publication Date
01/23/2024
Topic
Publisher
Ligonier Ministries
Publication Date
01/23/2024
Topic