The Majesty of Christ — Study Guide
$3.75
PDF License (Download)
The Majesty of Christ — Study Guide
Save 40% off retail when you purchase 10 or more PDF licenses. Save 60% off retail when you purchase 25 or more PDF licenses.
In the letter to the Roman churches, Paul writes that Jesus was declared to be the Son of God in power when He was resurrected from the dead (1:3–4). Everything Jesus claimed about His vocation as the Messiah was vindicated on the third day after His death. In this study, R.C. Sproul challenges and encourages his listeners to consider the majesty of the risen Christ as the Messiah foretold by the Law and the prophets. Learn the aspects of Christ's identity as revealed by His titles and the words that the Bible uses to describe Him in His majesty and in His glory. Get a deeper understanding of Christ's character in The Majesty of Christ.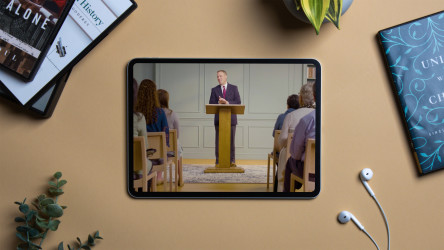 Order the Resource
Begin your study by ordering the teaching series. Available in multiple formats, these messages lay the foundation for the study guide and help you get the most out of your learning.
High Resolution images available for download
Publisher
Ligonier Ministries
Format
PDF License (Download)
Publisher
Ligonier Ministries
Format
PDF License (Download)