The New Birth — Study Guide
$3.75
PDF License (Download)
The New Birth — Study Guide
Save 40% off retail when you purchase 10 or more PDF licenses. Save 60% off retail when you purchase 25 or more PDF licenses.
Christians often describe themselves as "born again." While this phrase is familiar to many, people rarely explain what they mean when they use it. Unfortunately, talk of being "born again" often accompanies a man-centered understanding of salvation. In this teaching series, Dr. Steven J. Lawson will examine what Jesus said about the new birth in John 3 in order to recover a biblical understanding of what happens when a person is born again.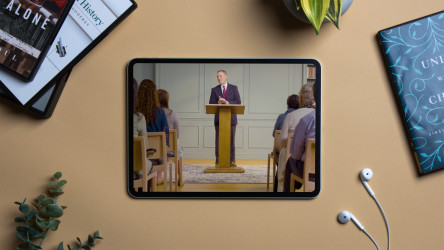 Order the Resource
Begin your study by ordering the teaching series. Available in multiple formats, these messages lay the foundation for the study guide and help you get the most out of your learning.
High Resolution images available for download
Publisher
Ligonier Ministries
Format
PDF License (Download)
Publication Date
05/09/2017
Topic
Publisher
Ligonier Ministries
Format
PDF License (Download)
Publication Date
05/09/2017
Topic