The Parables of Jesus — Study Guide
Paperback
The Parables of Jesus — Study Guide
Did you know that when you order from Ligonier, you receive 20% off the retail price for this resource? Save 30% off retail when you purchase 5 or more copies. Save 40% off retail when you purchase 10 or more copies.
During Jesus' earthly ministry, one of the primary ways He would instruct His disciples was through parables. People would gather from far and wide in order to listen to what Jesus said about the kingdom of God, and the most common way He would explain the kingdom was in parables. But what does God want us to learn from these parables? In this series, Dr. R.C. Sproul examines several parables of Jesus, exploring the rich truths they reveal about who Jesus is and what He came to achieve through His life, death, and resurrection.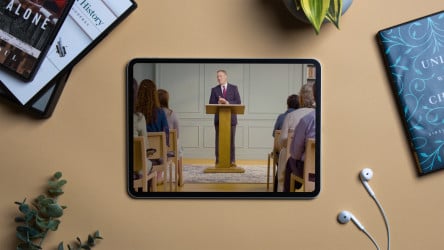 Order the Resource
Begin your study by ordering the teaching series. Available in multiple formats, these messages lay the foundation for the study guide and help you get the most out of your learning.
High Resolution images available for download
Publisher
Ligonier Ministries
Publication Date
05/09/2017
Topic
Publisher
Ligonier Ministries
Publication Date
05/09/2017
Topic